PCB Manufacturers Choose atg Flying Probe Technology
Addison, IL, Monday, December 23, 2013 – TCT Circuit Supply and atg Luther & Maelzer GmbH confirm two new orders for high-speed bare-board testing technology. Two leading Minnesota-based PCB manufacturers have recently released orders for atg's A7a automated test systems. The atg A7a, 8 head, double-sided, auto-load/unload system, for true "lights-out" operation has been ordered by Holaday Circuits in Minnetonka, Minnesota, and by Pro-Tech Interconnect Solutions in Chaska, Minnesota.Holaday Circuits is dedicated exclusively to the production of the highest quality PCBs. The company produces PCBs used extensively in the aerospace, military, and electronics industries. It is MILPRF-31032, MIL-PRF-55110, ISO9001:2008 AS9100:2009 and NADCAP Certified, IPC-6012 Class 2,3, and 3A Qualified, and ITAR Registered.
Pro-Tech's facility provides advanced technical capabilities serving diverse domestic, and international markets with specialties in medical, military, aerospace, and homeland security. The company is MIL-PRF-31032, MIL-PRF-55110, ISO9001:2008, ISO13485:2003. In addition, it was recently recommended for certification to aerospace AS9100 and is ITAR Registered.
About atg Luther & Maelzer GmbH. With more than 150 employees worldwide, atg Luther & Maelzer is the leading supplier of electrical testing solutions for the PCB industry. We have solutions for every application regardless of product type, batch size or technology deployed. Our atg flying probe tester products are renowned for automation, speed, accuracy, versatility, and ease of use, while the Luther & Maelzer universal grid tester product range is known worldwide for high throughput, repeatability, gentle handling, and precision accuracy. atg's A7a (auto-load/unload) testers utilize eight flying probe test heads, multiple optical recognition systems, and a wide variety of advanced, high-speed electrical test measurement techniques to electrically test all types of PCBs for continuity and isolation. Board sizes of 24″ x 21″ (or larger), with small pad/fine pitch technology can be tested quickly and easily. Special options, such as, four-wire Kelvin tests, hi-pot test, latent defect test, and others can be provided. For more information, www.atg-lm.com.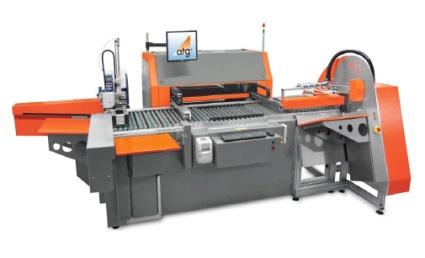 About TCT Circuit Supply.
TCT Circuit Supply is a leading national supplier of materials and process solutions to the printed circuit industry. Headquartered in Chicago, the company distributes laminates, prepreg, process chemistries, imaging, lamination and drilling products, and represents several premier equipment lines throughout North America. The company prides itself on providing every customer with the highest level of service, convenience and reliability. For more information, visit
www.TCTcircuitsupply.com.